Description
A++ Energy Rating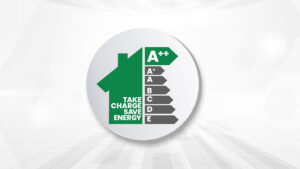 With the A++ energy rating, you can expect a higher level of performance with lower energy consumption.
Tempered Glass Shelves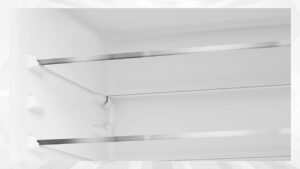 40% Bigger Crisper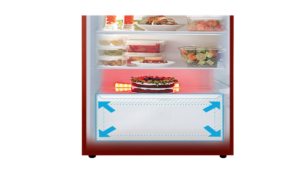 Our refrigerator crisper provides up to 40%* more space than standard crispers. Store more fruits and vegetables with ease and keep your refrigerator organized with our spacious crisper.
10% more storage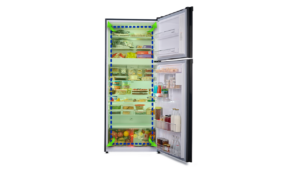 Dawlance's refrigerator with a wider and deeper design offers up to 10%* more storage space. Now enjoy the convenience of more storage for your food and drinks with the latest refrigerator range from Dawlance.
Side Illuminated LED Bar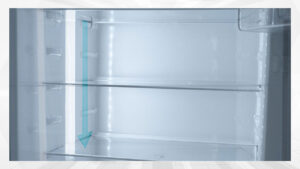 Introduced for the First time in Pakistan the long bright Side Illuminated LED Bar on the side wall(s) of the refrigerator that illuminates every shelf separately & provides more efficient & even lighting inside the refrigerator cabinet with durability.
Power Cool Fan with Deodorizer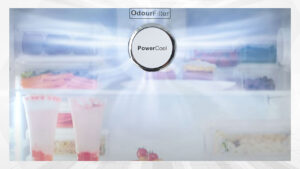 PowerCool Fan & Deodorizer comes with an optimised PowerCool fan, which helps maintain even cooling inside the refrigerator compartment and enhances preservation of the fresh food items. The state-of-the-art deodorizing filter removes foul odours and maintains fresh air inside the refrigerator.
Energy Saving 55%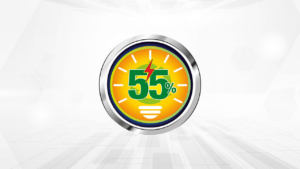 Dawlance Energy Saving feature enables the product to operate on lowest energy consumption with the help of R600A while saving up to 55% Energy.
R600A Green Refrigerant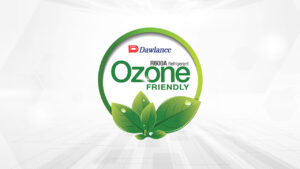 R600A refrigerant is a safe and eco-friendly alternative to toxic HFCs, which are responsible for global warming, ozone depletion and climate change. The R600A is designed to be safer to use and to be easier on the environment.
Features:
Cooling Technology
Direct Cool
Design & Outlook
Product Color
Hairline Silver
Type of Handle
Integrated Handle on side
Interior
Door LED Light-Freezer
LED on Ceiling
Refrigerator Door Pockets
2