Description
Waterfall Wash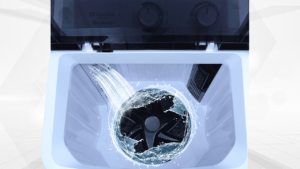 With an improved washing machine that operates on an innovative one-sided water fall. It has a better foam formation and detergent dissolving which helps in the improved wash performance.
Robust Pulsator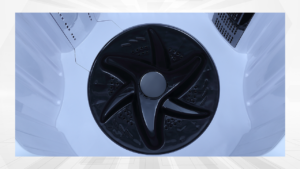 A robust and wide pulsator with strong rotation which leads to superior washing of heavy loads.
Wide Opening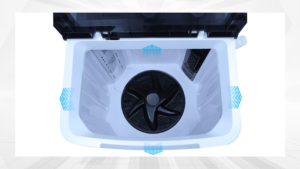 A wide and ergonomic opening to help users add and remove laundry easily.
Soft Lid Closing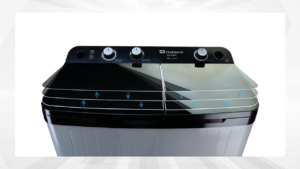 This technology offers easy lid closing with the use of dampers, ensuring the lid closes softly and provides complete protection of your glass lid.
Design & Outlook
Lid Color & Material
Black Transparent