Description
Product Features
Water Saving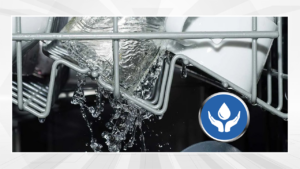 With dishwashers, the dishwashing process is much more efficient and reliable. It only uses 9 litres of water per cycle as compared to 100 Litres of water used by handwashing. Furthermore, there is minimal risk of contamination during the automatic dishwasher cycle.
Half Load Function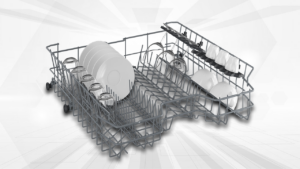 Even if you have less loads of dishes, you can always choose the Half Load option to wash a reduced load of dishes using less amount of water and energy.
Plate Setting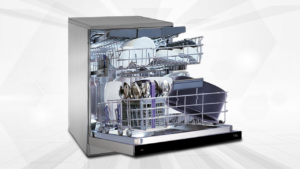 A full size dishwasher can cater to the load of a full course meal of upto 14 people so you dont have to worry about how big the load is.
Brushless Inverter Motor
With the power of Inverter Motor in dishwashers, enjoy convenience while saving energy.
Aqua Intense Technology
Cleans tough stains and oily pots with the power of Aqua Intense, an additional rotary arm which creates a high pressure zone enabling dish washing under high pressure.
Performance
Motor Type
Brushless Inverter (BLDC)
Water Consumption (Litres)
9.5 L
Silence Rating (Unit: dBA)
43 dBA
Functions
Function 2
Fast+ Function
Design & Outlook
Color
Inox – Fingerprint Proof
Product Type
Free-standing
Interior Material
Stainless Steel
Accessories
Additional Accessory
Tray holding accessory
Cutlery Basket
Sliding Symphony PH
Complimentary Detergant & Rinse Aid
Yes
Cutlery Tray
Standard Fullsize