Description
Product Features
HomeWhiz App for Refrigerator
HomeWhiz app (available on iOS & Android) connects with your refrigerator to provide you convenience and control. You can access Intelligent Modes available in your refrigerator.
1. Quick Cool: Achieve lowest temperature in refrigerator compartment instantly.
2. Quick Freeze: Instantly lower the temperature in freezer compartment for quick freezing.
3. Eco Mode: It helps saving energy by optimizing temperature.
4. Vacation Mode: Keep only the freezer compartment operational while you are away for longer durations.
40% Bigger Crisper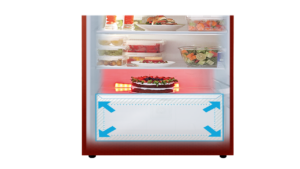 Our refrigerator crisper provides up to 40%* more space than standard crispers. Store more fruits and vegetables with ease and keep your refrigerator organized with our spacious crisper.
Energy Saving 55%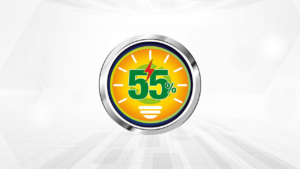 Dawlance Energy Saving feature enables the product to operate on lowest energy consumption with the help of R600A while saving up to 55% Energy.
10% more storage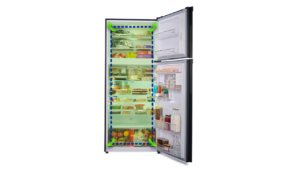 Dawlance's refrigerator with a wider and deeper design offers up to 10%* more storage space. Now enjoy the convenience of more storage for your food and drinks with the latest refrigerator range from Dawlance.
Nature Lock Technology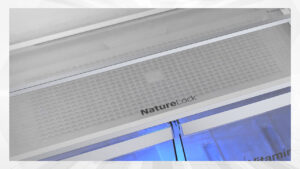 Nature Lock technology is an innovative crisper cover technology designed to intelligently control the air and humidity inside the crisper to extend the life of fruits and vegetables by keeping them fresh for up to 20 days.
Features
Nature Lock Technology
Yes
Vitamin Fresh Technology
Yes
Cooling Technology
Direct Cool
Design & Outlook
Product Color
Silky Red (PK)
Type of Handle
Integrated Handle on side
Interior
Door LED Light-Freezer
LED on Side Walls
Refrigerator Door Pockets
5